Some Girls is The Rolling Stones' fourteenth album to be released in the UK and sixteenth album to be released in the US. It was released on June 9, 1978 on Rolling Stones Records.
Tracklist
Miss You - 4:48
When the Whip Comes Down - 4:20
Imagination - 4:38
Some Girls - 4:37
Lies - 3:12
Far Away Eyes - 4:24
Respectable - 3:07
Before They Make Me Run - 3:25
Beast of Burden - 4:25
Shattered - 3:47
All songs written by Mick Jagger and Keith Richards, except Imagination, written by Norman Whitfield and Barrett Strong.
Audio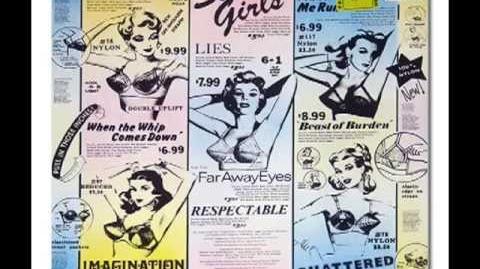 Ad blocker interference detected!
Wikia is a free-to-use site that makes money from advertising. We have a modified experience for viewers using ad blockers

Wikia is not accessible if you've made further modifications. Remove the custom ad blocker rule(s) and the page will load as expected.