Their Satanic Majesties Request is the sixth British album released by The Rolling Stones, and it's US counterpart is consequently their eighth American studio album released. It was released in the UK on December 8, 1967 by Decca Records, and then the following day in US by Decca's American branch, London Records. The title is reportedly a play on words with the text that appears inside a British passport: "Her Britannic Majesty requests and requires..."
Track Listing
Edit
Sing This All Together - 3:46 
Citadel - 2:50
In Another Land - 3:15
2000 Man - 3:07
Sing This All Together (See What Happens) - 8:33
She's a Rainbow - 4:35
The Lantern - 4:24
Gomper - 5:08
2000 Light Years from Home - 4:45 
On with the Show - 3:40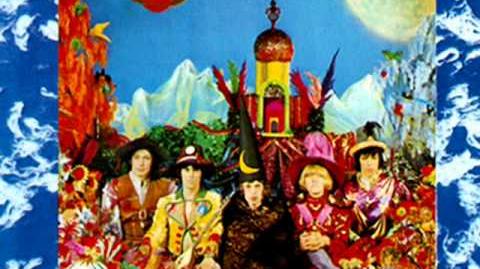 Ad blocker interference detected!
Wikia is a free-to-use site that makes money from advertising. We have a modified experience for viewers using ad blockers

Wikia is not accessible if you've made further modifications. Remove the custom ad blocker rule(s) and the page will load as expected.