Traveling Wilburys Vol. 1 is the debut album by the supergroup Traveling Wilburys and was recorded and released in 1988 to commercial success and critical acclaim. It has been certified triple-platinum by the Recording Industry Association of America.
Track listing
Edit
Handle with Care – 3:20
Dirty World – 3:30
Rattled – 3:00
Last Night – 3:48
Not Alone Any More – 3:24
Congratulations – 3:30
Heading for the Light – 3:37
Margarita – 3:15
Tweeter and the Monkey Man – 5:30
End of the Line – 3:30
2007 Reissue Bonus TracksEdit
Maxine – 2:49
Like a Ship – 3:31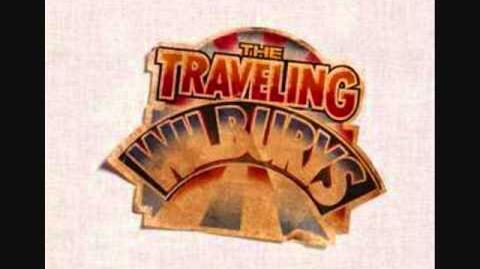 Ad blocker interference detected!
Wikia is a free-to-use site that makes money from advertising. We have a modified experience for viewers using ad blockers

Wikia is not accessible if you've made further modifications. Remove the custom ad blocker rule(s) and the page will load as expected.